Connecting Cultures, Changing Lives
EDGE Fundraiser To Empower Girls Education in Rural India
Saturday, June 15, 3:00 pm - 5:00 pm
You are cordially invited to the evening of Indian culture featuring traditional Indian music -Live Sitar by Todd Bush and Bharatnatyam dance by Professional Performers. Indian Snacks will be served.
PURPOSE: Construction of the new residential dorms
DATE: Saturday, June 15
TIME: 3:00 pm - 5:00 pm
LOCATION: Art of Living Retreat Center
ADDRESS: 639 Whispering Hills Rd., Boone, NC 28607
SPONSOR: Event is Proudly Supported by Art of Living Retreat Center)
TICKETS: $30 individual tickets, $50 two tickets.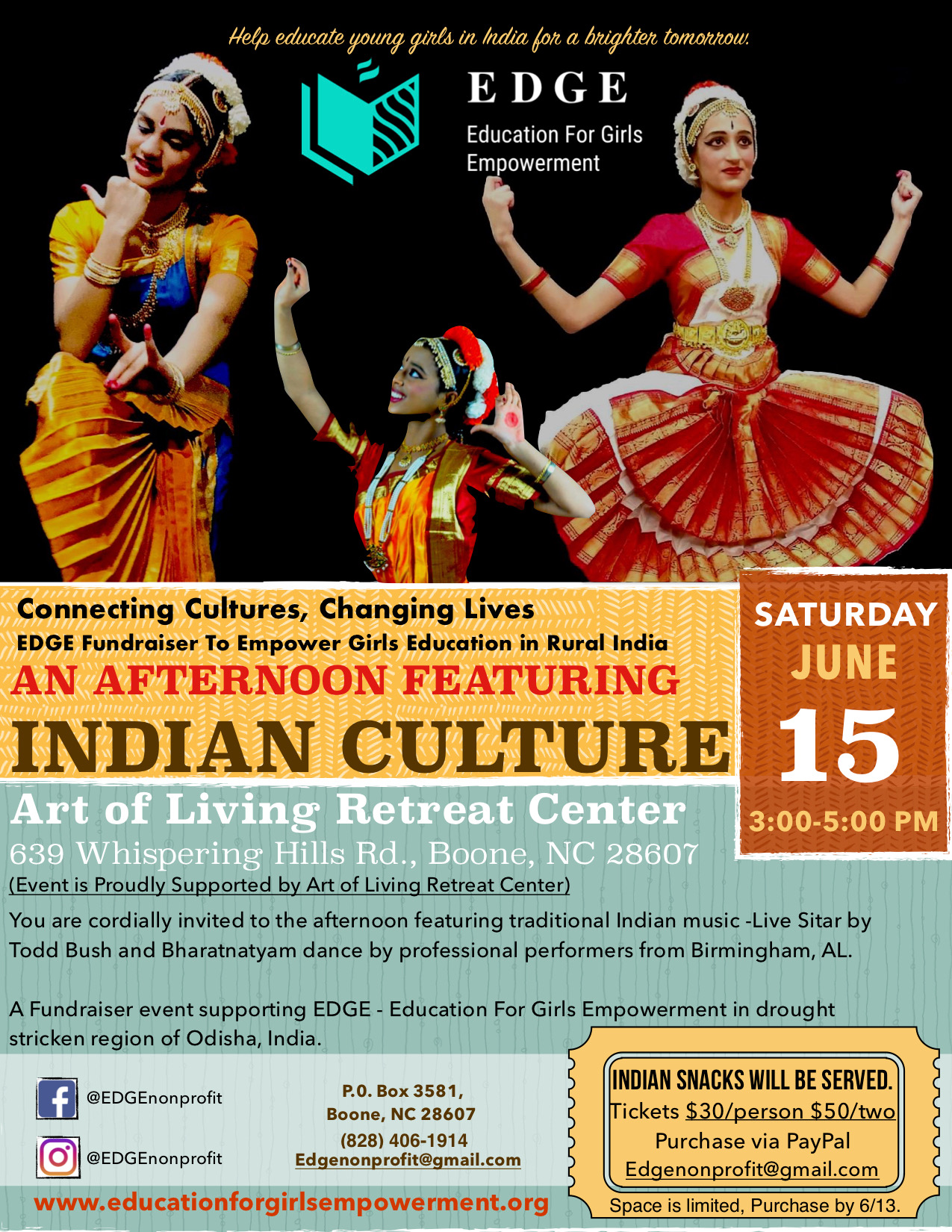 Saturday, June 15, 3:00pm-5:00pm
BOONE - In its second year, a Boone nonprofit is asking for the community's help in fundraising to help support a school for girls in a village in Odisha, India. Christine Dave serves as the founder and chairperson of the nonprofit EDGE - Education for Girls Empowerment.